Washington's Quality Rating and Improvement System Will Expand Dramatically This Year
January 30th, 2013 by Paul Nyhan
This story is part of a series of stories that will explore Washington state's Race to the Top — Early Learning Challenge winning grant, plan and progress.
Washington's quality rating and improvement system, Early Achievers, was one of the key reasons the state won a Race to the Top Early Learning Challenge grant a year ago. This year, the program is on the verge of fulfilling a lot of its potential proposed in the grant.
In 2012, Washington plans to more than double the number of programs and children served by Early Achievers, from 802 programs to 2,228 and from 18,359 children to 47,777. By July, the program will be available around the state.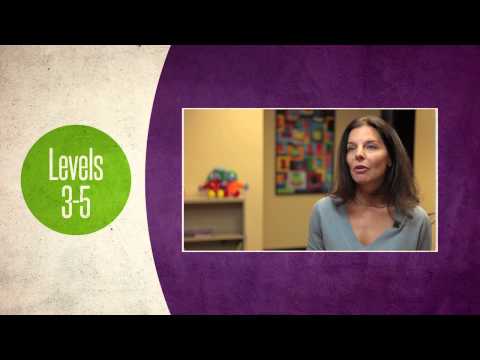 The dramatic expansion of Early Achievers, which provides families with an understandable rating system, or scorecard, and providers with coaching and resources, is one of three defining strategies in Washington's Race to the Top plan — the other two are WaKIDS and professional development.
But, the journey to a statewide quality rating and improvement system hit a few bumps along the way, thanks largely to the Great Recession.
Then-Gov. Christine Gregoire proposed a new QRIS program in 2008, in one of her boldest moves in early learning. But, a year later, Washington pulled public funding because the recession was cutting deeply into revenue. The state had good reason for cutting the funds. In one of the worst economic downturns in decades, policymakers decided the priority should be preserving services — subsidies to help low-income parents pay for child care and expansion of the state-funded preschool program — not new strategies.
The rating system, however, was not abandoned. The state Legislature provided $1 million for the program. Thrive by Five Washington, with additional help from the 2008 economic stimulus package, kept it going as a field test in two communities: White Center, located on the south Seattle border, and East Yakima.
The idea was to develop the system in a smaller way, so it was ready to scale up when the economy began to improve.
Then at the end of 2011, the program received a huge boost when Washington won its Race to the Top–Early Learning Challenge grant, which set aggressive targets for the expansion of Early Achievers. Six months later the Department of Early Learning began its statewide implementation plan with coaching, technical assistance and quality awards.
Now, the promise of the last four years of work should be realized over the next three years.
Upcoming targets:
2013: 2,228 programs/8,359 children served
2014: 3,483 programs/66,400 children
2015: 3,982/72,725 children